We are a radical book selling organism. This is our blog specializing in radical how-to, survival, and censored, neglected and clandestine news and the free flow of information. Although you may not agree with some of the subject matter we offer, rest assured that you're supporting a good organization. We value individual rights and freedoms, we champion the environment and Earth's remaining natural resources, and we believe in homegrown food, politics, and principles.
Labels
Survival
Articles
How-To
Technology
D.I.Y.
Politics
Tools
Weaponry
Collapse
Dystopia
Fire
Food
News
Apocalypse
Censorship
Climate Shift
Edible Plants
Food Preservation
Government
Health and Medicine
Primitivism
Videos
Water
Book Reviews
Drones
Earthquakes
Firearms
Foraging
Hacking
Libertarianism
Light
Lock-Picking and Surreptitious Entry
Loompanics Unlimited
Military
Printing and Publishing
Quotes
Radio
Recipes
Shopping
Wildcrafting
Communication
Corporations
Disasters
Disguise
Energy
Environment
Escape & Evasion
Fiction
Fukushima
Gear
Heat
Hunting
Information
Interviews
Inventions
Knots
Makers
Newsletters
Nuclear
Psychology
Radiation
Seismic Activity
Utopia
Vehicles
Weird Shit
Wikipedia

Wednesday, September 17, 2014
Thursday, September 11, 2014
http://www.stumbleupon.com/su/4X1VaW/1NAZrH_h3:8AYZ+5oU/io9.com/9-of-the-most-fascinating-abandoned-mansions-from-aroun-471010619
There's something particularly spectacular about witnessing the decay of a once-grand building. Lavish trappings fall into disrepair, once proud halls play host to insects and dust, and elegantly constructed architecture is exposed to time and the elements. Here are nine crumbling mansions that are fascinating to look at and come with some intriguing backstories.
Pidhirtsi Castle, Pidhirtsi, Ukraine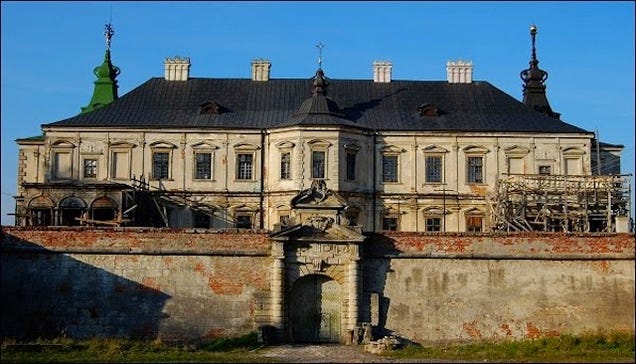 This castle, built between 1635 and 1640, was once richly furnished, but during World War I, Russian soldiers destroyed the lavish interior. Later, the castle belonged to prince Roman Sanguszko, who removed some of its valuable furnishings in 1939 and took them to Brazil. After WWII, the Soviets reopened it as a Tubercolosis sanitarium, but in 1956 the old castle caught fire and burned for three weeks, destroying the last of its interior beauty. The Lviv Gallery of Arts is trying to restore the building, but at present, there aren't any visible changes.
Château Miranda or Château de Noisy, Celles, Belgium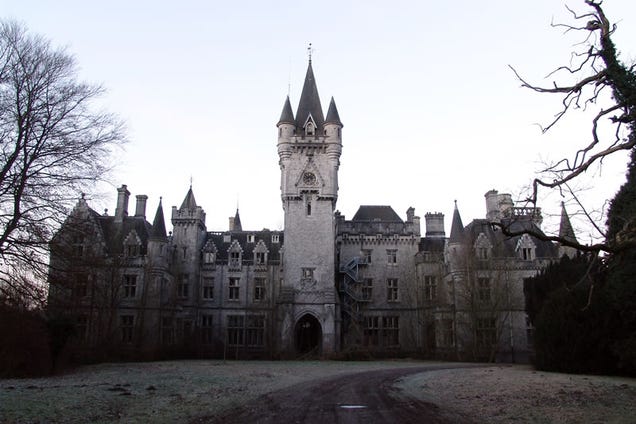 EXPAND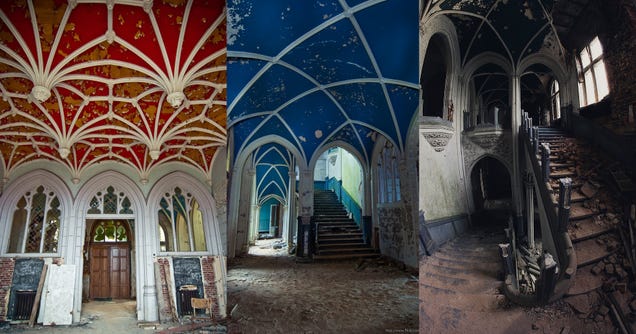 EXPAND
Château Miranda was built in 1866 by an English architect for the Liedekerke-Beaufort family. The family lived there until World War II, when it was taken over by the National Railway Company of Belgium. It's empty since 1991, in part because the family refuses to turn it over to the municipality of Celles.
Halcyon Hall, Bennett College, Millbrook, New York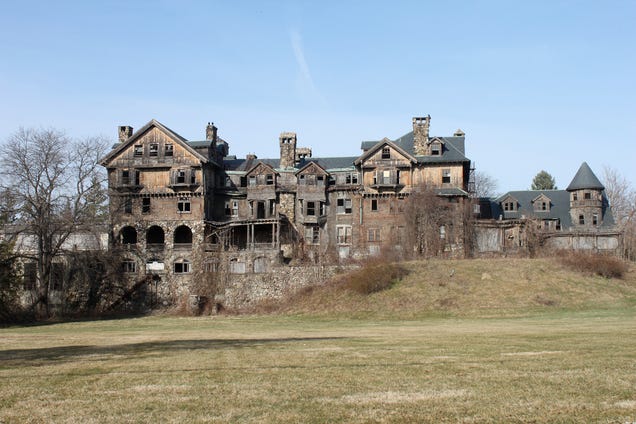 EXPAND
Halcyon Hall was originally built as a luxury hotel in 1890, but closed in 1901. However, the hall enjoyed a second life when, a few years later, the Bennett School for Girls moved in, making the building home and school to students from prominent families. However, with the rise of coeducational schooling, the Bennett failed to thrive, going bankrupt and shuttering its doors in 1978.
Posted by

Sky Cosby
at 3:59 PM
0 comments